Elementary (Ages 6-12)
Social I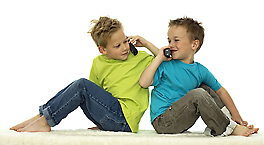 Social I, our beginning class, is especially designed for elementary aged ladies and gentlemen. A special emphasis is placed on laying a foundation of good manners and leadership skills. Role playing exercises and workbooks are used as fun and informative tools to give students opportunities to learn and practice.
Some of the workbook topics include:
Self-esteem and Confidence Building
Handshakes
Meeting and Introductions
Etiquette of Public Places
Telephone Etiquette
Everyday Table Manners
Contact Piedmont Etiquette School for class schedules.
Social II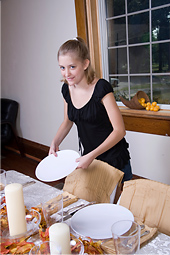 Social II is the class for ladies and gentlemen who have completed Social I.
The social education includes instruction on the following topics:
The ABC's of Table Manners
Napkins
Silverware, China and Crystal
Extending and Receiving Invitations
Host/Hostess and Guest Duties
The Dos and Don'ts of Dining
Tipping
Thank-you Notes
Fun and informative role-playing exercises help to reinforce the confidence-building program unique to Piedmont Etiquette School. Courtesy, respect, and confidence in party and dining situations is becoming very important to this age group.
Contact Piedmont Etiquette School for class schedules.